Miracle called Wuauquikuna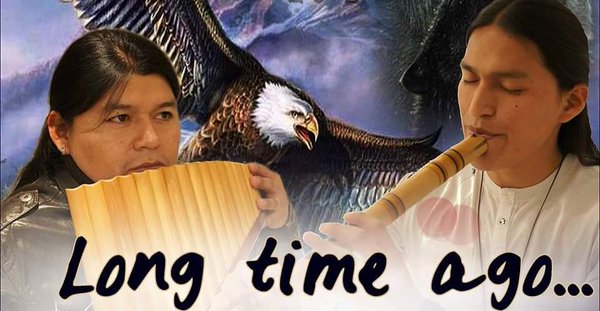 Last year was very difficult for me. I had a year of strength and I must say that it was really strong. I had to literally "reach the bottom of my powers" to get through it all. Beside things that were nerve-wracking, such as updating and moving our site and launching a new e-shop, there were many painful things like the departure of beloved beings. Part of God, which was very precious to me.... Although I am a spiritual person and I do not doubt at all about the eternity of a soul, it is always difficult to see someone suffering. Seeing any being suffer is suffering for me as well. Then, when I have to watch suffer someone I love with all my heart and I can't help – That I call real helplessness.
I was meditating, trying to get out of the pain, but whenever I started to succeed, something else happened .... By the end of the year I was very exhausted, physically as well as mentally. I did everything that normally helps me: long stays in the bath, walking through the woods, meditation, reading ...
And one night I had a "dream". In the astral i was visited by someone I have not seen for a long time. He was my friend, my Indian brother. I wondered how his hair grew up, and then I combed it and play him a beautiful Indian song. We've played it many times. Probably like a remembrance of our past life. We were very happy to see each other because it was after a really LONG time. It was wonderful ... it recharged me ... Immediately when I got up I went to find the song. So I was searching .... and looking.... and clicking ..... and clicking ..... after all day long search..... I found Wuauquikuna … ;-( At first, I found their album on YouTube with beautiful clips where they run across the woods and play on their flutes, and it had a magical effect on me, nevertheless that I was also an Indian in several lives. You have to see it !!! You have to hear it! Their music will show you where your roots are. The video clips can be viewed here: https://www.youtube.com/watch?v=fW73miEirJU&list=RDfW73miEirJU.
Then I found their official page: http://www.wuauquikuna-official.com and when you click on https://wuauquikunamusic.bandcamp.com/, you get to the page where all their albums are. There you can listen to each album several times to see if you like it so much to buy it. Click on one of the albums and the player and a list of individual tracks appear. ENJOY!
I played all the albums. It got me when I played the albums several times, a cute message jumped up: to open my heart / wallet and finally buy the album. :))))) Something in the sense: "Hey, you're playing the album for about tenth time, so you have to know if you like it, when you play it all the time." :))) It really did impress me. It has been funny, the window can be closed again and they may let you play something else. :))) After everything I saw, it was clear to me that music is their life and that they also have their families and have to feed them. I immediately bought two albums and played them all over again. I closed my computer, turned off my cell phone, switched the lights off ....... I lit the candles and the incense stick, play Wuauquikuna and danced ...... Yes !!! I remembered!!! When I was feeling bad, I always like to dance ...... the movement will help to free up many of our blocks and we will be relieved without thinking about it. And so I was dancing for life ... I let myself drift through flute and beautiful songs ... Their music grabbed me and dragged me back for centuries ... and I was back at the fire and dancing with my ancestors .... and running through the virgin forests ..... tears flowed from my eyes and the heart in my chest was beating so it could be heard .... I was happy ....
And just when I first listened to them in meditation. For what followed I would hardly seek the words. How powerful is their music !!!! Every song carries a story, and that who can read it, can understand me .... At Wuarmikuna I saw my self leaving my body and my soul flying up and circling over the earth like an eagle. I saw how I was flying. I felt like I was free ... I was free ..... ;-( I felt the pressure of the air and saw rivers, mountains and forests below me ... There is a moment when I literally hang in the air, using the currents. ... and then the current turns and I have to wave several times so that I do not fall on the downward current ..... It was so beautiful ... and so curative for my soul ..... Immediately after this amazing trip it started to play another song and our living room filled with dozens of Indians. Tens of ancestors. A powerful singing resonated with my body and I felt a sacred respect I was blessing the Earth and begging the Indian ancestors for advice and guidance. I sang with them and wept ... in their singing was everything .... It touched the heart of my soul ... Immediately after meditation, I went to see what song was. Wonderful piece of music called Elder's Honor Song I did not have words ..... and so I sat in the dark in the room and listened to the splendor, letting pass through me what I had just experienced ....... Tears cleaned me and take away my pain ...
Like this they helped me many times since then. Whenever I'm sad, it will solve Wuauquikuna. Was something painful? Wuauquikuna will help. Is a beautiful day and a blue sky and I like the wonderful music? The answer is easy! Wuauquikuna! Do I want to listen to the wonderful story that moves my emotional field? Wuauquikuna! I'm in the mood, not to be here and return to past lives? Wuauquikuna! I can not keep it for myself. These boys are the extended arm of God and comes here as his musical instruments to spread the traditions of their ancestors and bless us with the incredibly wonderful music that heals ... Do you not believe?
Author: Elaviel